step into the world of custom BBS artwork!
ANSI art is a computer art form that was widely used at one time on bulletin board systems. Similar to ASCII art, it is constructed from a larger set of 256 letters, numbers, and symbols — all codes found in IBM code page 437, often referred to as extended ASCII and used in MS-DOS and Unix environments.
ANSI Menus are the heart and soul of any BBS System and help to create a theme or environment for its users.  Over 60 Custom ANSIs were used in the development of The ROCK bbs!  Most of these were created for The ROCK by professional ANSI artist Luciano Ayers of BlockTronics.
Main Menu
Main Menu allows access to primary menus as well as functions such as BBS Listings and SysOp Chat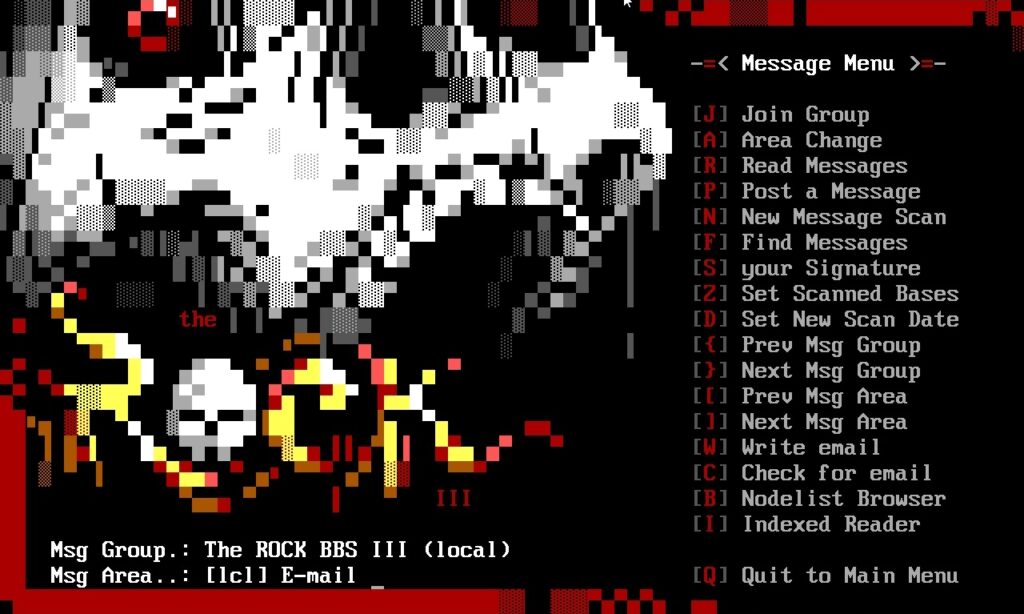 Message Menu
The message menu is the ROCKs portal to local and International message networks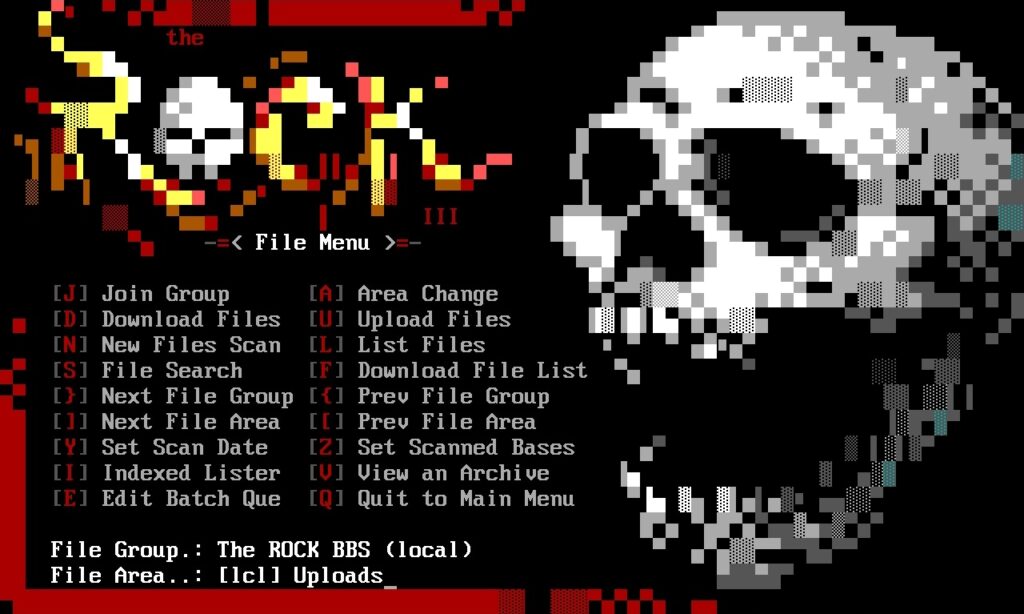 File Menu
Thousands of files are available for download from dozens of BBS and Programming support categories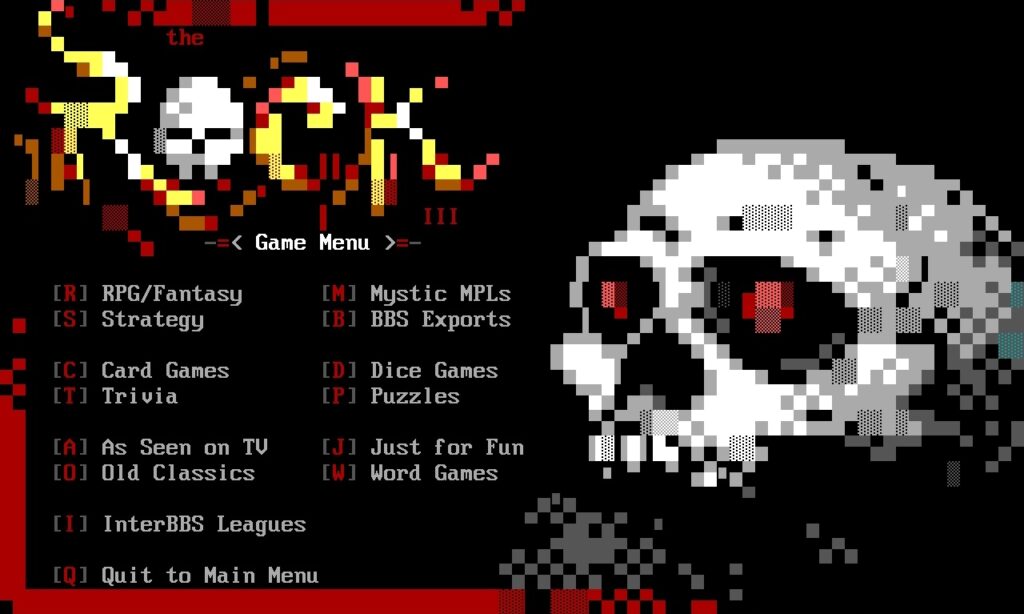 Door Menu
Access more than 100 registered BBS Doorgames from thirteen unique categories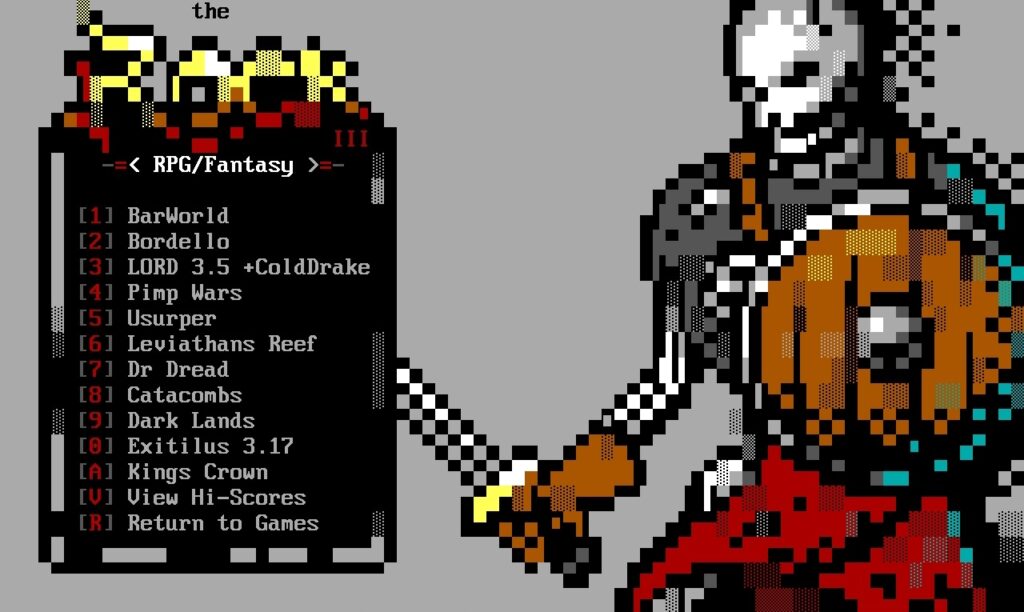 Door Sub-Menu 1
Access more than 100 registered BBS Doorgames from thirteen unique categories
Door Sub-Menu 2
Access more than 100 registered BBS Doorgames from thirteen unique categories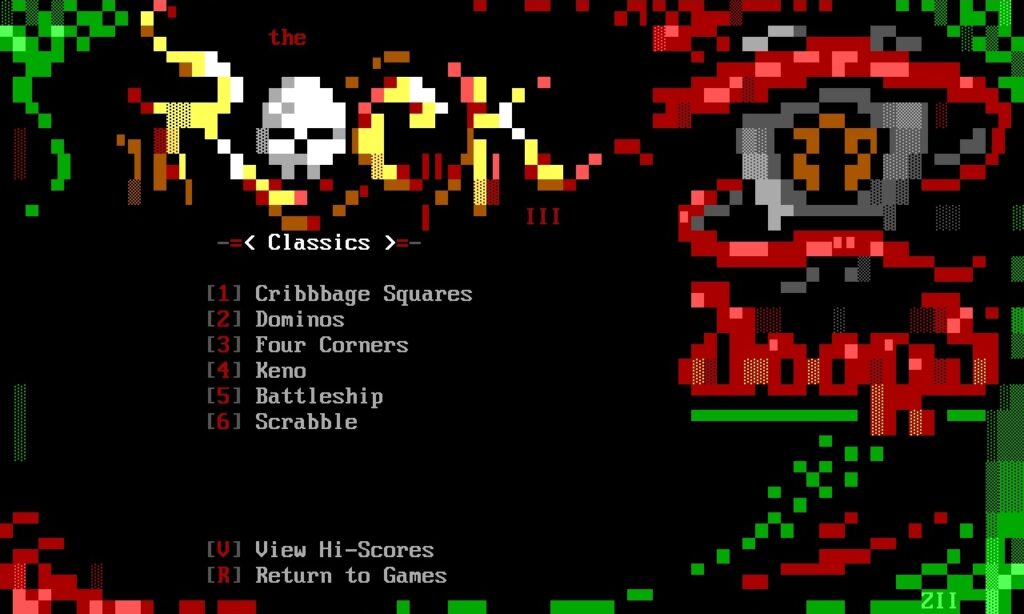 Door Sub-Menu 3
Access more than 100 registered BBS Doorgames from thirteen unique categories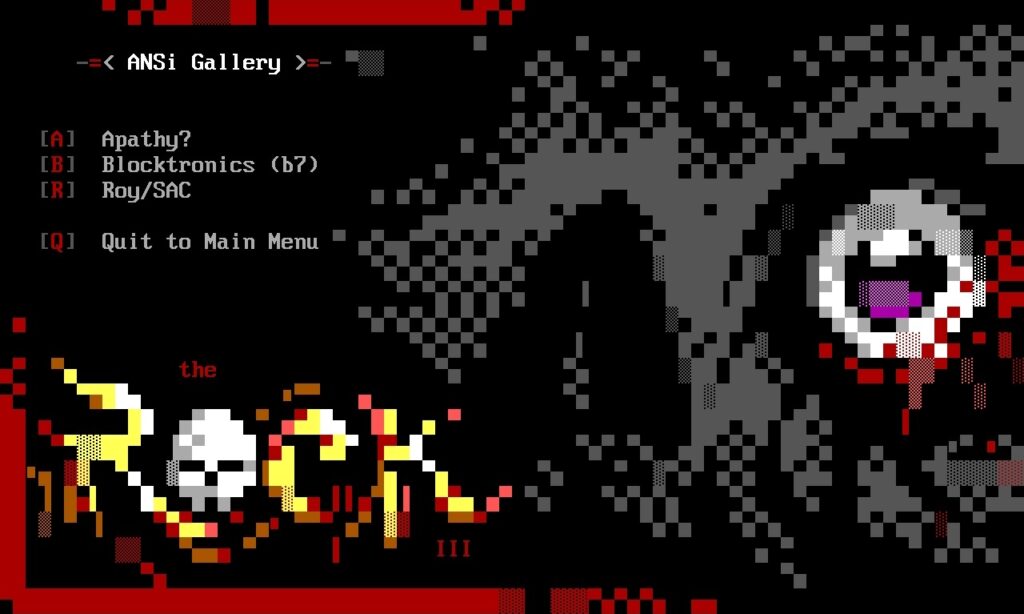 ANSI Gallery
Some of the finest historical ANSI Art can be found in our ANSI Gallery